Day 2 :
Keynote Forum
Chief Perfusionist, Rainbow Babies & Children's Hospital, USA
Time : 09:00-09:50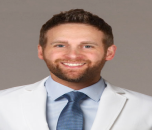 Biography:
Dr. Jacob is the chief perfusionist at The Congenital Heart Collaborative at Rainbow Babies & Children's Hospital, USA
Abstract:
Cardiopulmonary bypass (CPB) enables surgical correction of congenital heart defects by diverting the patient circulation around the area that requires repair. Used along with myocardial arresting solution, the surgeon is able to work in a bloodless and motionless operative field. The heart-lung machine has been used for more than 60 years and has undergone a multitude of improvements to the device itself. In addition, the artificial organ components that make up the extracorporeal circuit have improved dramatically. The techniques used to manage CPB have taken great strides to reduce and eliminate the negative sequelae that have been historically linked to these procedures. The commitment of manufacturers to improving equipment and disposables is a key element, but the techniques used by the caregiver managing the system are paramount to providing the best possible protection for patients during CPB. Circuit miniaturization, fluid management and site specific monitoring all contribute to safe and consistent results. The need for strict attention to detail is emphasized in the neonatal and infant population. Special attention is paid to techniques that can reduce edema, improve hemostasis, protect organ function and markedly decrease the need for homologous donor blood component therapy. Historical benchmarks for outcomes, related only to mortality, are no longer an acceptable standard. The evolution of outcomes begets the need to stratify and analyze results to give every patient the ability to reach their best quality of life based on their individual baseline potential. This presentation will discuss our approach to neonatal and infant CPB at Rainbow Babies & Children's Hospital to facilitate improved outcomes in the surgical correction of congenital heart defects.
Keynote Forum
Vice-Director, Zentralklinik Bad Berka, Germany
Time : 09:50-10:40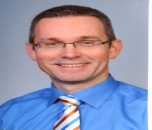 Biography:
Ohlow Marc-Alexander Born 1968, Germany; University education in Frankfurt (Germany) and Pretoria (South Africa) 1990 - 1996.
Current position: Adjunct Professor of Cardiology and Vice-Director Cardiology Department Zentralklinik Bad Berka. Board certified specialist in emergency medicine, interventional cardiology, lipidology, and heart rhythm device implantation.
Fields of interest/research: Interventional Cardiology – Structural Heart Disease – Heart Rhythm Device implantation – Inflammatory Cardiomyopathy.
>70 published papers in peer-reviewed national/international journals including European Heart Journal, JACC, JACC interventions, Circulation interventions, Europace, International Journal of Cardiology. Member of the Editorial Board of the Journal of Geriatric Cardiology.
Abstract:
Background: Cardiac autoantibodies have been detected among patients suffering from dilated cardiomyopathy (DCM). Elimination of these antibodies by immune-adsorption (IA) may lead to functional improvement due to enhanced cardiac function at echocardiography. Aim of this prospective cohort study was to evaluate outcomes in patients with DCM undergoing IA.
Methods: Consecutive patients undergoing IA in 5 consecutive days followed by IgG substitution were included. Echocardiographic and clinical parameters were assessed at baseline (BL) and 12 months follow-up (FU). Response to IA was defined as achievement of ≥2 of the following parameters: improvement of symptoms (decrease of ≥1 NYHA class), increase of: left ventricular (LV) ejection fraction (EF) ≥10% or Minnesota Heart Failure Questionnaire (MLHFQ) ≥5 points, decrease of: LV end-diastolic dimension (EDD) ≥10% or NT-pro-BNP ≥50%.
Results: 93 patients (median age 61 years, LVEF 30%, duration of symptoms 14 months, 87% of patients in NYHA class III/IV) were studied. In 70 (75%) patients results of an endomyocardial biopsy (EMB) results were available. Four (5.4%) patients were lost to FU and the complication rate of IA was 17.2% (n=16). A significant improvement of NYHA-Class (median 3.0 versus 2.0), LV-EF (30% versus 38%), LVEDD (62 versus 59 mm), NT-pro-BNP (892 versus 523 pg/ml) and scoring of the MLHFQ (50 versus 26 points) was be observed at FU (p<0.05 for all). After IA, 48% (n=43) of patients were classified as responders and they were characterized by a shorter disease duration (14 versus 22 months), larger BL LVEDD (64 versus 60 mm), presence of >1 viral genome and higher values of activated T-cells at EMB.
Conclusions: IA significantly improves echocardiographic and clinical parameters in patients with DCM.