Day 2 :
Keynote Forum
Chief Perfusionist, Rainbow Babies & Children's Hospital, USA
Time : 09:00-09:50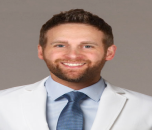 Biography:
Dr. Jacob is the chief perfusionist at The Congenital Heart Collaborative at Rainbow Babies & Children's Hospital, USA
Abstract:
Cardiopulmonary bypass (CPB) enables surgical correction of congenital heart defects by diverting the patient circulation around the area that requires repair. Used along with myocardial arresting solution, the surgeon is able to work in a bloodless and motionless operative field. The heart-lung machine has been used for more than 60 years and has undergone a multitude of improvements to the device itself. In addition, the artificial organ components that make up the extracorporeal circuit have improved dramatically. The techniques used to manage CPB have taken great strides to reduce and eliminate the negative sequelae that have been historically linked to these procedures. The commitment of manufacturers to improving equipment and disposables is a key element, but the techniques used by the caregiver managing the system are paramount to providing the best possible protection for patients during CPB. Circuit miniaturization, fluid management and site specific monitoring all contribute to safe and consistent results. The need for strict attention to detail is emphasized in the neonatal and infant population. Special attention is paid to techniques that can reduce edema, improve hemostasis, protect organ function and markedly decrease the need for homologous donor blood component therapy. Historical benchmarks for outcomes, related only to mortality, are no longer an acceptable standard. The evolution of outcomes begets the need to stratify and analyze results to give every patient the ability to reach their best quality of life based on their individual baseline potential. This presentation will discuss our approach to neonatal and infant CPB at Rainbow Babies & Children's Hospital to facilitate improved outcomes in the surgical correction of congenital heart defects.
Keynote Forum
Vice-Director, Zentralklinik Bad Berka, Germany
Time : 09:50-10:40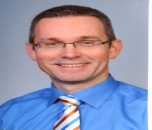 Biography:
Ohlow Marc-Alexander Born 1968, Germany; University education in Frankfurt (Germany) and Pretoria (South Africa) 1990 - 1996.
Current position: Adjunct Professor of Cardiology and Vice-Director Cardiology Department Zentralklinik Bad Berka. Board certified specialist in emergency medicine, interventional cardiology, lipidology, and heart rhythm device implantation.
Fields of interest/research: Interventional Cardiology – Structural Heart Disease – Heart Rhythm Device implantation – Inflammatory Cardiomyopathy.
>70 published papers in peer-reviewed national/international journals including European Heart Journal, JACC, JACC interventions, Circulation interventions, Europace, International Journal of Cardiology. Member of the Editorial Board of the Journal of Geriatric Cardiology.
Abstract:
Background: Cardiac autoantibodies have been detected among patients suffering from dilated cardiomyopathy (DCM). Elimination of these antibodies by immune-adsorption (IA) may lead to functional improvement due to enhanced cardiac function at echocardiography. Aim of this prospective cohort study was to evaluate outcomes in patients with DCM undergoing IA.
Methods: Consecutive patients undergoing IA in 5 consecutive days followed by IgG substitution were included. Echocardiographic and clinical parameters were assessed at baseline (BL) and 12 months follow-up (FU). Response to IA was defined as achievement of ≥2 of the following parameters: improvement of symptoms (decrease of ≥1 NYHA class), increase of: left ventricular (LV) ejection fraction (EF) ≥10% or Minnesota Heart Failure Questionnaire (MLHFQ) ≥5 points, decrease of: LV end-diastolic dimension (EDD) ≥10% or NT-pro-BNP ≥50%.
Results: 93 patients (median age 61 years, LVEF 30%, duration of symptoms 14 months, 87% of patients in NYHA class III/IV) were studied. In 70 (75%) patients results of an endomyocardial biopsy (EMB) results were available. Four (5.4%) patients were lost to FU and the complication rate of IA was 17.2% (n=16). A significant improvement of NYHA-Class (median 3.0 versus 2.0), LV-EF (30% versus 38%), LVEDD (62 versus 59 mm), NT-pro-BNP (892 versus 523 pg/ml) and scoring of the MLHFQ (50 versus 26 points) was be observed at FU (p<0.05 for all). After IA, 48% (n=43) of patients were classified as responders and they were characterized by a shorter disease duration (14 versus 22 months), larger BL LVEDD (64 versus 60 mm), presence of >1 viral genome and higher values of activated T-cells at EMB.
Conclusions: IA significantly improves echocardiographic and clinical parameters in patients with DCM.
Case Reports on Cardiology | Pediatric Cardiology |Heart Devices | Cardiac and Cardiovascular Research
Location: Meeting Room 2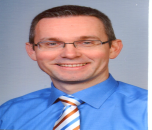 Chair
Marc-Alexander Ohlow
Zentralklinik Bad Berka, Germany
Co-Chair
Jacob Ostrowsky
Rainbow Babies & Children's Hospital, USA
Session Introduction
Congenital Heart Surgery Munich, Germany
Biography:
Lale Hakami has her expertise in pediatric cardiac surgery in infants and newborn. She is a German board certified Cardiac Surgeon with a subspecialization in Pediatric Cardiac Surgery. She was the Junior Consultant of the Congenital Heart Surgery at the University Hospital Erlangen, Germany (2006-2008), Research Fellowship at the Children's Hospital Boston, USA (2008-2009) and was the Director of Pediatric Cardiac Surgery in Mainz, Germany (2009-2011). She has also worked as Senior Consultant in Children Heart Center in Linz, Austria and since 2014 she is Senior Consultant at the University Hospital Munich, Germany and University Lecture of Pediatric Cardiac Surgery at Ludwig-Maximilians-University Munich, Germany (LMU). Her particular experience is in single ventricle physiology and heart transplantation in infants and newborn.
Abstract:
Introduction & Aim: Heart transplantation is the last surgical option for infants and young children with congenital heart failure after failed conventional repair or palliative procedures. We aim to present our results in a retrospective and descriptive analysis.
Methods: 18 heart transplantations on children (nine female, nine male) were performed from 1988 to 2015. The range of age was between 0 days and 3 years. Indications for a transplantation were hypoplastic left heart syndrome (n=14), non-compaction-syndrome (n=2), bland-white-garland-syndrome (n=1) and transposition of the great arteries (n=1). 14 children (78%) had had a previous cardiac surgery. Four patients (22%) required mechanical circulatory support for bridging: ECMO (n=2; 11%), or LVAD and ECMO (n=2; 11%). 15 (83%) underwent a biatrial method, three (17%) a bicaval one.
Results: The median waiting time after listing was 68 days (min: 0 days, max: 386 days, standard deviation (SD): 102.8 days). The overall survival was 61%, 13 children (72%) survived the first year. Two patients (11%) had a re-transplantation. The median time patients spent at intensive care unit was 17 days (min: 1 day; max: 121 days). They were respirated for 7 days (min: 1 day; max: 91 days). Perioperative factors we analyzed were the median myocardial ischemia time was 236 minutes, the median aortic clamp time was 95 minutes and the median time of circulatory arrest was 60 minutes. Three children (17%) got a pericardial effusion. Two patients (11%) suffered each: Bleeding, cardiac arrhythmias, diaphragmatic paresis and cerebral complications. Five (28%) got a lymphoproliferative disease. Seven children (39%) got a coronary graft vasculopathy. Two (11%) needed interventional therapy. Three (17%) got a cardiac pace maker. According to our data, six children had a rejection which called for treatment.
Conclusion: Heart transplantation is still the best therapeutic option after end-stage heart failure in children. Cumulative results suggest one additional year of life in more than 70% and a survival of more than 20 years is possible. These results were comparable to those of the ISHLT registry in pediatrics.
"Carol Davila" University of Medicine and Pharmacy, Romania
Biography:
Ioan A Gutiu has expertise in study of atherosclerosis risk factors in cardiovascular disease especial in inflammation contribution, pathogenic interventions of non-traditional risk factors such as dental state, magnesium, uric acid, etc. all with possible therapeutically consequences.
Abstract:
Statement of the Problem: The role of inflammation in atherosclerosis pathogenesis is now re-discussed especially by new therapeutic search (darapladib, methotrexate, colchicines, for example) and by new extensive studies of diverse inflammation markers (such as interleukine-6, C reactive protein, etc.). But influence of possible association of inflammation markers (IM) on atherosclerosis risk factors in cardiovascular disease (CVD) is less studied. We analyzed the effects of the concomitant presence of five clinical current used inflammatory markers (serum fibrinogen -sF, Leukocytes-sL, BSR, C-reactive protein-CRP and number of tooth loss-TL, as index of chronic persistent gum inflammation such as parodontitis or parodontosis) on atherosclerosis risk factors (ARF) in CVD.
Methodology: This is a cross-sectional study of 1331 patients with CVD. From these only 27 have all 5 IM present (only about 2%) and only 17 (1.3%) have no IM present. We compared these two groups of patients for the incidence of a great number of ARF (such as cholesterol, triglycerides, smoking, obesity, arterial hypertension, etc.).
Findings: From all ARF analyzed we found that only 5 differ significantly between the group with all IM present and the group with no IM: Age (61.2±-10.7 versus 51.1±-12.8 years, P<0.001), systolic arterial pressure (173.4±-27.5 versus 155.4±-25.7 mmHg, P<0.0033), serum glucose (118.7±-30.3 versus 97.1±-23.02 mg/dl, P<0.010), HDL-Cholesterol (37.1±-10.6 versus 47.7±-12.9, P<0.006), platelets number (287.2±-66.5 versus 287.2±-76.8, P<0.009). The rest of ARF do not differ significantly between the two groups.
Conclusion & Significance: Association of IM (an inflammatory load) in CVD is found in a small number of more aged patients. In this group a number of ARF differs significantly compared with the patients with no IM. These findings underline the role of inflammation level (load) in CVD patients Interpretation of these results and possible therapeutic consequences are discussed.
Mustafa Kemal University, Turkey
Biography:
Ogus Akkus is a Teaching Faculty at the Mustafa Kemal University, Turkey.
Abstract:
Aim: Due to disturbing symptoms and catastrophic outcomes, aneurysms require more attention and closer follow-up. We aimed to evaluate whether ischemia modified albumin (IMA) values are increase in patients with aortic aneurysm and predictive to differentiate those patients.
Methods: Our study population consisted of patients with aortic aneurysm (n=57) and age-matched control subjects (control group) (n=58).
Results: The high sensitive C reactive protein (hsCRP), IMA, low-density lipoprotein (LDL) and total cholesterol levels were significantly higher in aneurysm group than the control group (p<0.05 for all). High-density lipoprotein (HDL) cholesterol level was significantly lower in the aneurysm group (p<0.05). LDL, total cholesterol, hsCRP and IMA levels were significantly correlated with maximum aortic diameter (r=0.210, p=0.024, r=0.469, p<0.001, r=0.472, p<0.001 and r=0.698, p<0.001, respectively). The cut-off value of IMA obtained by ROC curve analysis was 0.48 for prediction of aortic aneurysm (sensitivity: 100.0%, specificity: 100.0%).
Conclusion: Low IMA levels may be a useful marker in excluding an aortic aneurysm with a high sensitivity and specificity, preferably when aneurysm considered as low probability and in patients without any ischemic event ever.
Carolinas Healthcare System Pineville, USA
Biography:
Jeko Madjarov is board certified in General, Vascular/Endovascular and Cardiothoracic Surgery. His clinical interests include adult cardiac and thoracic surgery, aortic surgery, including complex/endovascular aortic repair and minimally invasive coronary and thoracic surgery. He is a key Member of the complex lead extraction program in the Department of Cardiac Electrophysiology. He has several patents in the field of diagnosis and treatment of cardiac arrhythmias, endovascular treatment of aortic disease, and complex chest wall reconstruction. He has received his Medical degree from Sofia Medical University, Bulgaria, and completed a Cardiac Surgery Residency at St. Ekaterina University Hospital, Sofia, Bulgaria. He has completed General Surgery residencies at Yale-New Haven Hospital, New Haven, CT and Baystate Medical Center/Tufts University School of Medicine, Springfield, MA. He has then completed Fellowships in Vascular/Endovascular Surgery and Cardiovascular/Thoracic Surgery at Carolinas Medical Center, Charlotte, NC. He has authored more than 20 publications.
Abstract:
Introduction & Aim: Both experimental and clinical data have demonstrated a high risk of ventricular arrhythmia in the early post-myocardial infarction (MI) phase. The indications for implantable cardioverter-defibrillator (ICD) have rapidly expanded over the past ten years in acute MI. However there are many factors may prohibit transvenous ICD lead placement. The aim of this study was to evaluate the impact of extra-pericardial placement of ICD leads for treating ventricular arrhythmia. In one porcine model the effectiveness of this treatment was studied by creating acute MI in the LAD territory.
Methods: In vivo studies were performed in 9 female Yorkshire pigs (weight 46.2±6.1 kg). After mini-thoracotomy or completely minimal invasive procedure the first custommade bipolar pacing lead were sutured to the subcutaneous tissue of the left ventricle (LV) and the second to extra-pericardium at the level of the right atrial appendage without opening pericardium. The ICD generator was placed into pocket below xyphoid process. In one porcine model an acute MI was created by proximal ligation of left anterior descending artery that resulted in spontaneous ventricular fibrillation which was successfully detected and treated by the device.
Results: All ICD systems had acceptable defibrillation thresholds with energy tested at 27J and 37J. There were no increase impedance between the coil and generator. There were no inappropriate discharges. Two Porcine models successfully converted VF to the sinus rhythm at 27J and 7 converted to sinus rhythm at 37J. Mean R-wave amplitude (9.6 mV), mean pacing impedance (1030 ohms), mean threshold (5.0v @ 1.0ms) and first shock efficacy (78%).
Conclusion: Extra-pericardial placement of ICD leads in acute myocardial infarction has demonstrated good performance with stable defibrillator energy and impedance. This new technology can overcome the potential limitations of the currently available intravenous and sub q devices. We are also going to discuss novel electrophysiology approaches of extra-pericardial electrophysiology.
Lancashire Teaching Hospital, United Kingdom
Biography:
Xuan Kai Koe has completed his graduation from The University of Manchester, UK. He subsequently went into foundation training at Lancashire Teaching Hospital for 2 years and then went into core medical training at Manchester Royal Infirmary for a year. Currently he is at Lancashire Teaching Hospital, completing his final year of core medical training. He has also obtained his Membership of Royal College of Physician (MRCP, London) in 2017.
Abstract:
A 56 year-old lady was referred to cardiologist with one month history of intermittent sharp chest pain, shortness of breath and palpitations. She has never smoked, drinks minimal amount of alcohol and has no history of recreational drug use. She has a past medical history of Raynaud's syndrome and anxiety. Clinical examination noted heart rate regular, 65 beats per minute, blood pressure 120/70 mmHg, normal heart sounds, clear chest and no pedal edema. ECG showed sinus rhythm at 61bpm with biphasic T wave in leads V1, V2, V3 and T wave inversion in leads V4, V5. 24-hour ECG noted ventricular ectopics. No pauses, heart blocks or arrhythmias were noted. Echocardiogram demonstrated an echogenic mass at the apical septal region, LVEF 55%, no valvular abnormalities. She was referred on for a cardiac MRI which demonstrated an apical septal mass with central heterogeneity (on enhancement) suggesting necrosis or fluid content. A full body CT and PET scan showed no primary or secondary disease elsewhere. The case was then referred on for discussion at the multidisciplinary team (MDT) meeting of regional tertiary heart center involving cardiothoracic surgeons, cardiologists and radiologists. The outcome was that this is likely a fibroma and surgery should not be contemplated due to the position of the tumor making this technically challenging. It was decided that a biopsy will not be pursued and that this patient will be observed regularly. Repeat echocardiogram 4 months after initial presentation noted similar findings to previous echo, demonstrating no change in size of the mass. Cardiac MRI repeated at 6 months from initial presentation confirmed that the septal mass size remained unchanged. One year after initial presentation echocardiogram showed similar findings to previous echocardiograms. She was put on 6-monthly surveillance with echocardiogram and yearly cardiac MRI. At present she is clinically stable.
Korea University Ansan Hospital, Republic of Korea
Biography:
Hong Ju Shin is currently the Clinical Associate Professor at Department of Thoracic and Cardiovascular Surgery, Korea University Ansan Hospital. He also has the Membership at various societies such as The Asian Society for Cardiovascular Surgery, The Korean Society for Thoracic and Cardiovascular Surgery, The Korean Society of Circulation, The Korean Pediatric Heart Society and The Korean Medical Association.
Abstract:
Introduction & Aim: There is no concrete predictor of the change of pulmonary arterial pressure after surgical closure of an atrial septal defect (ASD) in patients with pulmonary arterial hypertension (PAH). The aim of this study was to investigate the role of preoperative room air arterial oxygen saturation (SaO2) (arterial blood gas data) as a predictor of postoperative PAH.
Methods: The medical records of 36 patients [>20 years, mean pulmonary arterial pressure (mPAP) ≥25 mmHg] who underwent surgical closure of an ASD between March 2004 and January 2014 were retrospectively reviewed.
Results: The median age was 47 years (range, 24.6-65.9 years) and mPAP was 38±14 mmHg. The mean pulmonary vascular resistance (Rp) was 3.9±4.2 Wood units, and fenestration was performed in 12 (33%) patients. Only 1 patient received anti-PAH medication preoperatively. The median follow-up period was 4 years (range, 0-10 years). There were two hospital deaths, one of which was related to PAH. At the last follow-up, PAH (estimated tricuspid regurgitation velocity >3 m/s) existed in 7 patients (19%) and 10 patients (28%) were receiving anti-PAH medications (considered as clinical PAH). Univariate analysis for persistent clinical PAH revealed that mPAP, Qp/Qs, Rp, room air arterial oxygen saturation and postoperative functional class were significant risk factors. Only SaO2 remained a significant risk factor in multivariate analysis (P=0.03).
Conclusion: Preoperative room air SaO2 is a useful predictor of persistent PAH in adult patients undergoing surgical closure of an ASD.
Biography:
Jinlin Wu has completed his PhD from Peking Union Medical College, China. He is a young Cardiovascular Researcher, currently doing Residency training in Fuwai Hospital, China.
Abstract:
Objective: To investigate the predictive value of plasma D-dimer for in-hospital mortality in patients with type A acute aortic dissection (AAD).
Methods: We prospectively observed 133 consecutive suspected patients admitted in emergency department of our hospital from February 2015 to January 2016 and all of them were diagnosed as AAD with CTA. They were divided into two set of groups: (1) In-hospital mortality group, n=l9 and Survival group, n=l14 and (2) D-dimer≥20 ug/ml group, n=36 and D-dimer<20 ug/ml group, n=97. Plasma D-dimer level was measured at admission in all patients, and the predictive value of D-dimer for in-hospital mortality was determined by uni- and multivariate Cox regression analysis.
Results: The patients were at the mean age of (52.0±10.7) years, with the in-hospital stay of (12±10) days. The total in-hospital mortality was 14.3% (19/133). Compared with Survival group, the in-hospital mortality group presented higher D-dimer level, P<0.05. D-dimer≥20 ug/ml group had a higher mortality than that of D-dimer<20 ug/ml group, P<0.001. The univariate Cox regression analysis indicated that the group with plasma D-dimer≥20 ug/ml had higher risk of in-hospital death (HR 4.845, 95% CI 1.840-12.76, P=0.001). With adjusted age, systolic blood pressure, platelet counts and the intervals from pain to admission, the D-dimer≥20 ug/ml was the independent predictor for in-hospital mortality (HR 3.399, 95% CI 1.252-9.229, P=0.016). When surgery was added to the multivariate Cox regression analysis, however, D-dimer≥20 ug/ml was no longer related to in-hospital mortality (HR 1.185, 95% CI 0.354-3.968, P=0.783), while platelet counts at admission is related to in-hospital mortality (HR 0.987; 95% CI 0.977-0.998; P=0.021) in such case.
Conclusion: Before surgical intervention, a higher D-dimer level at admission indicates an increased risk of in-hospital mortality in patients with type A AAD and platelet counts at admission could be considered as a reference index.
Biography:
Mary Shibuya is an experienced native English Medical Editor/Writer of 32 years living in Japan with a background in Chemistry and Allergy Research at Mayo Clinic (Rochester, MN). For 23 years she was the Language Editor of the Internal Medicine Journal, published by the Japanese Society of Internal Medicine. She attended various medical/scientific congresses as Press (interviews, transcription, summarizing). She also enjoys lecturing on scientific medical writing in English to graduate schools and pharmaceutical companies. She strives to encourage ESL doctors/researchers to publish in English.
Abstract:
In the world of medical writing, it is the facts that are to be well represented. In presenting the facts however, a great amount of background information is often necessary to orientate the audience. Unfortunately there is a tendency to use lengthy sentences, which sometimes become upwards of three lines long. Consequently the reader becomes lost in the multitude of words. Therefore, clear and concise sentences are imperative to achieve the best understanding. This seminar will highlight the easiest ways to cut unnecessary components and to avoid awkward paragraph composition. Also, the use of punctual aids will be reviewed as they are extremely useful tools to improve text readability. Further, a useful final draft checklist and resource materials will be provided.