2nd World Heart Congress
Tokyo, Japan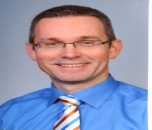 Vice-Director, Zentralklinik Bad Berka, Germany
Title: Therapeutic effect of immune-adsorption and subsequent immunoglobulin substitution in patients with dilated cardiomyopathy: Results from the observational prospective Bad Berka registry
Biography
Biography: Marc-Alexander Ohlow
Abstract
Background: Cardiac autoantibodies have been detected among patients suffering from dilated cardiomyopathy (DCM). Elimination of these antibodies by immune-adsorption (IA) may lead to functional improvement due to enhanced cardiac function at echocardiography. Aim of this prospective cohort study was to evaluate outcomes in patients with DCM undergoing IA.
Methods: Consecutive patients undergoing IA in 5 consecutive days followed by IgG substitution were included. Echocardiographic and clinical parameters were assessed at baseline (BL) and 12 months follow-up (FU). Response to IA was defined as achievement of ≥2 of the following parameters: improvement of symptoms (decrease of ≥1 NYHA class), increase of: left ventricular (LV) ejection fraction (EF) ≥10% or Minnesota Heart Failure Questionnaire (MLHFQ) ≥5 points, decrease of: LV end-diastolic dimension (EDD) ≥10% or NT-pro-BNP ≥50%.
Results: 93 patients (median age 61 years, LVEF 30%, duration of symptoms 14 months, 87% of patients in NYHA class III/IV) were studied. In 70 (75%) patients results of an endomyocardial biopsy (EMB) results were available. Four (5.4%) patients were lost to FU and the complication rate of IA was 17.2% (n=16). A significant improvement of NYHA-Class (median 3.0 versus 2.0), LV-EF (30% versus 38%), LVEDD (62 versus 59 mm), NT-pro-BNP (892 versus 523 pg/ml) and scoring of the MLHFQ (50 versus 26 points) was be observed at FU (p<0.05 for all). After IA, 48% (n=43) of patients were classified as responders and they were characterized by a shorter disease duration (14 versus 22 months), larger BL LVEDD (64 versus 60 mm), presence of >1 viral genome and higher values of activated T-cells at EMB.
Conclusions: IA significantly improves echocardiographic and clinical parameters in patients with DCM.