Day 3 :
Keynote Forum
Director, Tel Aviv Medical Centre, Israel
Time : 09:00-09:50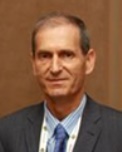 Biography:
Gad Keren is the head of the department of Cardiology at Tel Aviv Medical Center and is a Professor of Cardiology at the Sackler School of Medcine
Abstract:
During the healing process after MI there an immense invasion of inflammatory cells occurs into the infarct area. We have studied the potential role of TRPV2 cation channel in recovery after MI. We shown by gene expression array study 5 days post MI that there was a significant increase in TRPV2 expression compared to sham TRPV2 channel is highly expressed in phagocytes and splenocytes and moderately in the heart. We have performed LAD ligation studies in WT mice, TRPVK/O mice and in rats. On the 3rd day by RT-PCR an increase in the level of TRPV2 was shown and validated by Western blot and Flow cytometry. Immunohistochemical staining with anti CD68 and Anti TRPV2 antibodies showed abundance of inflammatory cells on the 3rd day and also by confocal microscopy. Migration assay showed that only WT macrophages had the capacity to migrate and TRPV2 K/O mice macrophages lacked this ability. Echocardiography and pathology showed a lower reduction in LVEF in the TRPV2 K/O mice compared to control. Scar formation was smaller, and the expression of BNP from LV tissue by RTPCR was higher in the K/O mice. Adoptive transfer of WT macrophages to TRPVK/O mice resulted isworse outcome than study mice injected with KO macrphages. We are currently studying the potential role of specific antibodies to TRPV2 channel and look for a small blocking molecule.
Our data suggest TRPV2 channel blockers and reduction of activity of the channel in the setting of myocardial infarction may have a beneficial role.
Keynote Forum
Medical University Pleven, Bulgaria
Time : 10:20-11:10

Biography:
Galya Atanasova has completed her PhD in Cardiology from Department of Cardiology, Pulmonology and Endocrinology at Medical University Pleven, Bulgaria. She is a Cardiologist and Assistant Professor at the Department of Internal Medicine, Pleven University Hospital and General Practitioner University, Bulgaria. She specialized in General Medicine from Pleven Medical University, Bulgaria during 1993. She has attended many international events and presented her research work. She did many researches on metabolic syndrome and myocardial infarction of heart.
Abstract:
New tools for cancer screening covers a broad spectrum of new innovations. Recently professor Yoshiaki Omura found that using ECGs various cancers existing in the body can also be detected. Objectives of this study are to develop new non-invasive, safe, quick and economical method of detecting cancers. A total of 106 patients with cancer were selected from 146 participants with mean age of 65.3 years. Systolic (SBP) blood pressure, diastolic (DBP) blood pressure and BMI were measured. The 106 serum samples of patients with different tumors were evaluated for CBC. Heart rate was 77.53/min for oncology patients and 81.24/min for other people in the study. The following CBC parameters were analyzed: Red blood cell count (RBC), hemoglobin (Hb), hematocrit (Hct), mean corpuscular volume (MCV), mean corpuscular hemoglobin (MCH), mean corpuscular hemoglobin concentration (MCHC), red blood cell distribution width (RDW), platelet count (PLT), mean white blood cell count (WBC) and leukocyte differential count. Spectral Analysis - MATLAB was used for the assessment of the ECGs elements. The results showed that p-waves and QRS complexes of ECG contain invisible information of specific cancers that exist in the same person. Maximum information from cancer can be found in QRS complex.
Cardiac Nursing | Cardiology - Future Medicine| Heart Disease & Failure
Location: Meeting Room 2

Chair
Galya Atanasova
Medical University Pleven, Bulgaria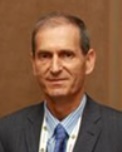 Co-Chair
Gad Keren
Tel Aviv Medical Center, Israel
Session Introduction
Polyclinic for Cardiovascular Diseases and Prevention, Croatia
Biography:
M Jakovljevic has completed her graduation from the School of Medicine in Zagreb. In 1980 she has completed her specialization in Internal Medicine at the Department for Heart and Blood Vessel Diseases, Zagreb University Hospital Centre. She subsequently completed a program in Cardiology and Clinical Pharmacology in 1980. In 1979, she defended her Master's thesis and in 1982 she has completed her Doctorate in Medical Sciences at the University of Zagreb in the field of cardiology.
Abstract:
Introduction & Aim: Some of the main goals of treatment in patients with heart failure (HF) is improving the quality of life and functional capability. The aim of the study is to assess the effect of complementary supportive therapy (CST) on the quality of life and functional capability in patients with heart failure and reduced ejection fraction (HFrEF).
Methods: We investigated 33 patients with left ventricular dilatation (LVIDd >60 mm) and reduced ejection fraction (EF<40%) in 76 CST periods. Prior to each CST period, therapy was optimized (OMT) during one month. Complementary supportive therapy (CST) consists of a 10 day session. In addition to OMT, the patients were treated with carnitine, co-enzyme Q-10, L-arginin, vitamin B, vitamin E, vitamin C, selenium while lying for 30 minutes inside a pulsating electromagnetic field (up to 30 microteslas with individual frequency settings) and inhaling 02. Before and after each CST period they were asked to evaluate the quality of life using the Minnesota Living with Heart Failure Questionnaire (MLHFQ) and the visual analogue scale and EF, LVIDd and NYHA class were determined. Statistical analysis of the CST was based on the t-test, Spearman's rank correlation coefficient and Wilcox's signed-ranks test. The median monitoring period was 60 months (ranging 11-122).
Results: After administering the complementary supportive therapy, a statistically significant
Improvement (p<0.05) was noticed in the particular items of the MLHFQ, in emotional and physical dimensions. The values of VAS and EF increased whereas NYHA and LVIDd decreased significantly (p<0.001).
Conclusion: CST significantly improved the quality of life and functional capacity of patients with HFrEF.
The Chinese University of Hong Kong, Hong Kong
Biography:
Abstract:
INTRODUCTION
Literatures indicate an underutilized level of cardiac rehabilitation (CR) referral and participation worldwide. Only one-third of eligible coronary heart disease (CHD) patients after coronary revascularization would attend CR. In western countries, CR referral rate of CHD patient was around 40% and the 36% -80% of MI patients would attend CR. The data in Asian countries was much more unsatisfied, compared with that in western. By 2014, the CR participation rate of CHD patient in China was only 14.3%. In Hong Kong, 21% of post-MI patients participated in phase II CR in 2005. Factors associated with conventional CR non-participation include female, elderly, low education, lack of transport, busy working schedule, low financial support or lack of insurance, and preference of self exercise in the literature. To improve the adherence and effects of CR, eHealth and mHealth are adopted to enhance healthy lifestyle modification and medical therapy; to improve self-care management and quality of life; and potentially to decrease the risk of recurrent events.
AIM
To identify the program care characteristics and to evaluate the effectiveness of eHealth or mHealth application in CR for post PCI patients.
METHODS
Keywords of "coronary heart disease (CHD), myocardial infarction (MI) or ischeamic heart disease (IHD)" and "percutaneous coronary intervention (PCI) or coronary intervention" and "eHealth", "mHealth", "mobile", "Smartphone" or "technology" and "telerehab*", "cardiac rehab*" or "secondary prevention" were used. Databases of CINAHL, Medline, EMBASE, Cochrane Library, Joanna Bridge Institute, PsychINFO, and Social Work Abstracts were searched. Studies published in English between 2006 and 2016 were included.
Eligible studies were assessed according to the following PICOS.
1). Population/ participants (P): adult patients with the diagnosis of CHD and underwent PCI or other coronary intervention;
2). Intervention (I): CR or any component of CR delivered through eHealth/ mHealth;
3). Comparison (C): comparisons with usual care or conventional CR;
4). Outcomes (O): Patient's clinical outcomes, such as physical, psychological and social indicators, mortality and adverse events, and economical outcomes, e.g. health care utility;
5). Study (S): experimental studies.
RESULTS
Sixty-four studies were found following the searching strategy and nine studies were identified according to the PICOS. Overall, 69% (n=9) of the studies were published between 2010 to 2015.
Two fifths of them (n=5, 40%) were conducted in Europe and nearly one thirds of them (n=4, 30%) were in North America. Study sample size varied from 39 to 11,862, with the study duration ranging from 4-week to 6-month. To appraise the quality of the nine reviewed studies, "Quality Assessment Tool for Quantitative Studies" was used. For the global rating quality, 44% (n=4) of the studies were rated as strong and 56% (n=5) were moderate.
Internet-based, mobile-based and smartphone-based CR had been tested against conventional CR. In general, the alternative CR programs covered comprehensive components on exercise, medication, diet, CHD risk factor control, and healthy behavior change.
Commonly, the stydies lacked a theory to underpinned their study design. All the reviewed studies assessed the outcomes of exercise capacity/ frequency of physical activity and majority of them (88%, n=8) achieved significant improvements in the alternative CR group. Six studies (66%) improved the anxiety/ depression level and QoL/ health-related quality of life. Five studies (55%) reported physiological outcomes improvements, including blood pressure, heart rate, body mass index, lipid profile, fasting blood glucose and some studies achieved significant improvements. However, limited studies (n=2) measured medication adherence.
Among those electronic CR programs achieving significant effects in promoting physical exercise, QoL, medication and diet adherence, and cardiovascular risk factors control, they commonly applied interaction with patients via text message and self-monitor in personal health outcomes. Four studies (45%) applied smart-phone based interventions and 80% of the outcomes achieved significant improvements while 5 studies (55%) were internet plus mobile-phone based but reported improvements in 57% of the outcomes. The literatures also indicated better assessability and convenience in mobile or smartphone-based CR programs, compared with internet-based design. Limited studies applied any health behaviour change theory to guide the development of the alternative CR.
CONCLUSION
A theoretical framework underpinned, smartphone-based intervention is indicated to support post PCI patients engaging in CR, particularly for Chinese population. To maximize the effects of CR on patient outcomes and reducing unnecessary health care utility, mCR program is recommended to motivate and help the post PCI patients adhere to their medical therapy, physical and diet recommendation. Also, patients' self-care skills and self-efficacy on managing their life-long illness could also be measured in future studies.
King Faisal Specialist Hospital and Research Center, Saudi Arabia
Biography:
Ahmed F Elmahrouk has completed his MD in Cardiothoracic Surgery from Tanta University in 2005 after having a Fellowship in Leiden University Hospital in Netherlands. He has worked as an Associate Professor of Cardiothoracic Surgery in Tanta University, Egypt. He is currently working as a Pediatric Cardiac Surgeon in King Faisal Specialist Hospital and Research Center in Jeddah, Saudi Arabia.
Abstract:
Background: The increasing complexity of congenital cardiac surgery has resulted in the increased use of extracorporeal membrane oxygenation (ECMO) support for children who cannot be weaned from cardiopulmonary bypass (CPB). In single ventricle morphology, many challenges were reported to worsen the outcome with ECMO. Single ventricle was exposed more to volume overload, besides the imbalance between systemic and pulmonary circulation with decreasing coronary perfusion due to diastolic run-off into the pulmonary circulation. The purpose of this research was to compare the outcome in children with uni-ventricular repair underwent ECMO support, versus children with biventricular repair.
Methods: The hospital records of all patients with CHD who required ECMO after a cardiac surgical procedure between January 2001 and December 2016, were retrospectively reviewed. Various outcomes were reported and tested for any association with hospital death. Children were divided into two groups, Group A: Children with uni-ventricular repair (51 children) and Group B: Children with biventricular repair (62 children).
Results: A total of 113 children required ECMO for cardiopulmonary support after congenital cardiac surgery; 88 (77.9%) were placed on ECMO in the operating room. Median age of the patients was three months (range, 4 days-15 years) and median weight was 3.5 kg (range, 2.2-42.5). 42 (37.2%) survived to hospital discharge. In children with single-ventricle physiology, survival to discharge was 37.3% (19/51 patients) and for biventricular physiology it was 37.1% (23/62 patients). There was no difference in hospital survival between both groups. Univariate analysis revealed that number of days on ECMO support, renal failure and stroke as risk factors for hospital mortality, while age and cross-clamp time were found to be statistically non-significant.
Conclusion: Satisfactory results can be achieved in pediatric patients by using ECMO support for postoperative cardiac and pulmonary failure refractory to medical management. The outcome in children with biventricular hearts is not superior the uni-ventricular ones. Prolonged ECMO support, renal failure and stroke are risk of mortality.
Kyrgyz Turkish Manas University, Kyrgzstan
Biography:
Murat Kibar has his expertise in diagnoses and evaluation to animals with heart disease. His Doctoral thesis was about Doppler echocardiographic examination of atrio-ventricular valves in dogs. He has done investigations about effects of some drugs in dogs with heart failure. He has completed his Post-doctoral research in Austria, Israel and USA. He has got 28 articles in journals indexed by SCI and SCI Expanded and 28 articles in other national journals and published 4 books.
Abstract:
Statement of the Problem: Diastolic dysfunction is common in cardiac disease and contributes to the signs and symptoms of heart failure. Doppler echocardiography has become the non-invasive technique of choice for evaluating diastolic function. Doppler tissue echocardiography (DTE), a new application recently developed for clinical use, has made possible the acquisition of myocardial wall and mitral annular velocities online during examination. However, investigations in dogs with diastolic dysfunction are scared. The aim of this study was to explore the feasibility and the diagnostic value of conventional Doppler parameters of transmitral inflows and Doppler tissue echocardiography parameters of septal annulus motion for the assessment of diastolic dysfunction in dogs with cardiac failure.
Methodology & Theoretical Orientation: 31 consecutive patients (age 4.0-14.5 years; mean (SD) age, 10.25 (3) years; body weight 2.7-30.0 kg; mean (SD) weight, 8.65 (5.6) kg; 17 male, 14 female) with normal and diastolic dysfunction were studied prospectively. Mitral inflow and DTE signals were recorded in all patients. The LV diastolic mitral flow patterns were divided into normal diastolic flow pattern (group 1), delayed relaxation pattern (group 2), pseudonormal flow pattern (group 3) and restrictive pattern (group 4).
Findings: In our study population, 17 patients had normal mitral inflow variables (E/A ratio>1 and Dt<109 m). The other 7 patients were classified as having abnormal mitral inflow pattern (E'>8 cm/s, E'/A'>1). Early diastolic annular velocity (E') was lower in group 3 (PN) than in group 1. Eight patients had delayed relaxation (E/A ratio<1, Dt>109 ms and E'<8 cm/s). Additionally, six patients had a restrictive pattern in our study (E/A>2 and E'<8 cm/s). In the PN group, a significant reduction in E'/A' (0.71±0.10, P<0.01) and a significant increase in A' (10.35±3.60 cm/s, P<0.01) and E/E' (14.32±3.50, P<0.05) were detected. E' velocity was lower in group 1 than in group 3 (9.02±2.90 cm/s vs. 7.46±2.17 cm/s, P=ns). When the combination of A'>7.6 cm/s and E'/A'<1 was used as a cut point, PN could be identified with a sensitivity of 90% and a specificity of 88%.
Conclusion & Significance: In conclusion, the combination of Doppler tissue echocardiography of the mitral septal annulus and mitral inflow patterns by conventional Doppler indices provides better estimates of diastolic dysfunction in dogs.
Angeles University Foundation Medical Center, Philippines
Biography:
Debbie Lynn A Udarbe has completed her graduation in the Internal Medicine Residency program from the Angeles University Foundation Medical Center in Angeles City, Philippines. She is currently on Cardiology Fellowship training and also serving as the Chief Fellow in the same institution.
Abstract:
A middle-aged male with long standing hypertension and diabetes was initially managed as a case of acute coronary syndrome when he presented with exertional dyspnea and intermittent angina. Cardiovascular examination revealed a blood pressure of 130/70 mmHg, normal cardiac rate and regular rhythm, a grade 3/5 systolic ejection murmur loudest at the Erb's point, a grade 2/3 early diastolic blowing murmur at the left parasternal border and a grade 2/5 holosystolic murmur at the apex. Basilar rales were appreciated. A short-axis view of the great vessels on transthoracic echocardiography revealed an aortic valve with four equally-sized cusps. The presence of marginal calcifications and partial fusion resulted in some restriction in opening during systole, which was confirmed by detection of a significant gradient across the valve. Diastolic malcoaptation was also evident, particularly at the central area, leading to substantial regurgitation. The electrocardiogram showed sinus rhythm with left ventricular hypertrophy. Meanwhile, chest radiography revealed pulmonary congestion and cardiomegaly with left ventricular prominence. A coronary angiogram was performed which demonstrated non-significant coronary artery disease. This case highlights the importance of the prompt use and subsequent correlation of echocardiography with the comprehensive clinical history, physical examination and sound physician judgment in the approach to even the most uncommon cardiac diseases. Discovering them incidentally during surgery or autopsy is now a thing in the past. The quadricuspid aortic valve is a rare congenital anomaly with a reported prevalence range of only about 0.013-0.043% and requires surgical intervention in more than half of cases in adulthood due to worsening aortic regurgitation. Previously, it could only be discovered during surgery, aortography, or autopsy. Needless to say, echocardiography is an accessible imaging tool to promptly recognize a quadricuspid aortic valve and its associated lesions.
Biography:
Abstract:
Aim: The aim of this study was to investigate whether nighttime surgery contributes to higher in-hospital mortality in patients with acute type A aortic dissection.
Methods: All patients with acute type A aortic dissection who underwent surgery at Fuwai Hospital from 2010 to 2015 were included in the present study. Depending on the surgery start and end time, patients were divided in daytime and nighttime groups. Propensity matching analysis was used to compare in-hospital mortality and post-operative complications among these groups.
Results: A total of 698 patients with acute type A aortic dissection underwent surgery. Among these, 321 patients underwent nighttime surgery (45.98%), while 377 patients underwent daytime surgery (54.02%). The operation time, cardiopulmonary bypass time, and aortic cross clamp time showed statistical differences between the two groups (P<0.01). There was a significant difference between daytime group and nighttime group in in-hospital mortality (6.42% versus 12.08%, P<0.05). The nighttime group had higher incidence rate of re-intubation, continuous renal replacement therapy compared with daytime group (P<0.05). Furthermore, patients who underwent nighttime surgery showed significantly higher adjusted in-hospital mortality than patients who underwent daytime surgery (odds ratio 2.13, 95% confidence interval 1.19 to 3.81, P=0.01).
Conclusion: Patients with acute type A aortic dissection who suffered from some serious medical conditions were more likely to die in the hospital if they underwent emergency nighttime surgery.
Citrus Valley Medical Center Intercommunity Hospital, USA
Biography:
Dr. Elizabeth Mathew is an Acute Care Nurse Practitioner with Doctorate in Nursing Practice recently graduated from Brandman University, Irvine California. Elizabeth is migrated to USA in 2006 from India as a Registered Nurse worked in Cardiology and Cardiothoracic Surgery department with Citrus Valley Medical Center Intercommunity Hospital in Covina, California. She also has experience in cardiac Cathlab, EP lab, and actively involved in research in the past. She has been participating in staff development and educational programs in concurrence with education department at the organization and received several honors and recognition for her exceptional work. This project was completed as a part of DNP curriculum affiliated with Citrus Valley Medical Center.
Abstract:
Background: Premature clopidogrel discontinuation is the single most crucial culprit of stent thrombosis (40.8%) with a mortality rate >25%. Dual antiplatelet therapy with aspirin and P2Y12 antagonist are a critical component of treatment following PCI to prevent stent thrombosis and related life-threatening complications. Patients with poor medication adherence to antiplatelet therapy are at high risk for stent thrombosis and recurrent coronary events and often experience the worse outcomes.
Aim: Implement a multidisciplinary teaching and post discharge motivational phone calls to post PCI patients to improve antiplatelet therapy medication adherence and prescription filling behaviors to reduce acute and sub-acute stent thrombosis.
Methods: The team enrolled 34 participants who underwent PCI from June 2017 to October 2017. A multidisciplinary teaching implemented to the participants post PCI by an interdisciplinary team along with motivational phone calls within 24 hours and 30-days post discharge to evaluate medication adherence and prescription filling behaviors.
Results: A paired sample test is used to assess pre and post intervention showed a significant increase in patient's medication adherence (t=15.14, p=<0.001) and prescription filling behavior (t=-16.82, p=<0.001), no stent thrombosis reported in 30 days, 91.7% of participants filled prescription on time.
Conclusion: A multidisciplinary teaching and follow-up phone calls after discharge in post PCI patients will significantly improve patient's antiplatelet medication adherence and prescription filling behaviors consequently reduce acute and sub-acute coronary stent thrombosis.